Jaana Heiskanen, Specialist in Digital Learning Environments
Savo Vocational College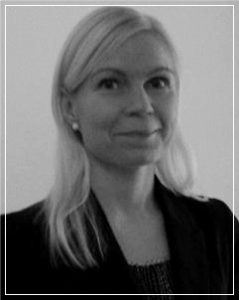 I'm working at Savo Vocational College (Savo Consortium for Education) as a health care specialist, mainly in projects and in the field of digital learning environments.  
Education
o   Medical –Surgical nurse
o   Bachelor of Health Sciences, University of Eastern Finland
o   Master of Health Sciences, University of Eastern Finland
o   Qualified teacher of health sciences (major studies)
o   Qualified leader and manager in social- and health care (minor studies)
o   General legal studies in Open University of Eastern Finland  
Work experience 
o   I have about 20 years of working experience in social and health care.
o   About 13 years of experience as a nurse in surgical wards in Kuopio University Hospital
o   Assistant head nurse in Kuopio University Hospital
o   Head nurse at CSSD's (Central Sterile Services Department) customer units. I was responsible for recruiting, budgeting, customer collaborating, planning and developing of the practice together with the customers.
o   Teacher at Savo Consortium for Education,  my responsibilities were vocational education and training based on the qualification requirements for Medical Device Decontamination Scientists (Technician) and Practical Nurses education.
o   Clinical Teacher of Nursing in Kuopio University Hospital (KUH). I was responsible for perioperative nursing. My work consisted of guiding students and their practice placements, collaborating with wards, out-patient-units, operating rooms, universities of applied sciences and other organizations. The collaboration consisted of educating, planning, innovating and developing different functions.
International experience
o   Exchange student in Germany, Osnabrück (one semester during nursing studies)
o   Worked as a registered nurse in Norway (home nursing and nursing homes) 
My expertise for the project
In Future Technologies in Education -project, my main responsibility is developing digital and virtual leaning environments especially from the perspective of vocational education, nursing practice  and decontamination process. I work systematically and this is absolutely an advantage, when working in a project. You have to stay focused to the objectives of the project all the time. At the same time, you must pay close attention to the timetable and resources of the project.      
Because of my background, I know many people in the field of social and health care and education, who are  also participating in this project. This is a huge benefit, especially, when you are creating something new. Furthermore, I'm curious to learn new things and to know other countries and cultures.