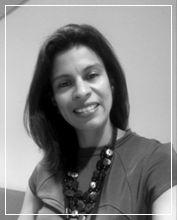 Paola Kontro, Expert in International Cooperation, Savonia University of Applied Sciences
My training briefly:
I graduated with a Master's Degree in Social Sciences in International Relations from the University of Tampere, with minor studies on development studies, sociology, women studies and environmental studies. I have also studies on health, wellbeing, social work and technology. I have over ten years' experience in coordinating international activities and extensive understanding of international cooperation in education in Europe, Africa and Latin America, in particular in the area of public health. I have also knowledge of project management and funding.
In a globalize world with rapid technological developments, cooperation with international actors highly contributes to the development of societies. FutureEdu project promotes international cooperation through the activities with its Bulgarian partners in the field of Extended Reality (XR). Finland, considered as one of the most innovative countries in the world, also stands out for its research activities and growing markets on specific XR applications. Bulgaria, while having many potential initiatives and opportunities in the XR industry, is slowly coming up with companies developing a wide range of XR products. Both countries, with their cultural diversity, skilled workforce and technological expertise are working together to further develop their potentials in this promising XR sphere.
Considering both countries' background, the FutureEdu project encourages the exchange of knowledge and ideas to develop products according to the needs and purposes of the final user in the educational institutions. We work with a variety of institutions to develop XR products that benefits all actors involve in the process. Products include joint XR training, XR products and XR manuals.  Both countries long-term common objective is to create innovation that increase education and empower the working force. Technology and XR is seem here as a common sphere to cooperate and build mutual trust, an area that transcends national boundaries.
As a social scientist expert, my tasks in the FutureEdu projects focuses on highlighting the importance of cultural encounters to develop and strengthen the countries potential and capacities in the field of XR.  This implies a multilevel perspective.  A global oriented perspective benefits in understanding how global scenarios are affecting national strategies and international development projects. At a national level, it is fundamental to understand the nature and role of the institutions and the regional resources and challenges that determines the outcomes of the cooperation.
Coordination and management skills are of importance in this type of projects. My task requires cultural understanding, communication and language skills. The understanding of technology as a tool to foster human development is crucial. At the end, however, cooperation is between people and they should be at the center of our aim to foster international cooperation.
"It´s not a faith in technology, it's a faith in people"
Steve Jobs
Sources: Bloomberg Innovation Index, 2019, Virtual Reality and its potential for Europe